Global Healthcare Travel Council
Turkey
İstanbul
General Surgery and 2 more
Welcome our first Honorary Guest and Speaker of Congress from Turkey - Mr. Emin Çakmak, Founder and Honorary Chairman of the Global Healthcare Travel Council, Founding Chairman of the Turkish Healthcare Travel Council THTC, with the speech's topic : "New direction of Global Healthcare Travel during pandemic Era"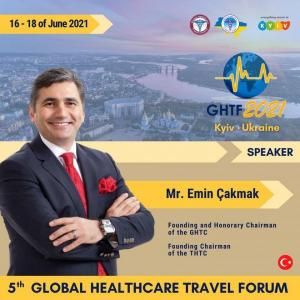 ---
Show All Results
Contact
Global Healthcare Travel Council

Mobile

Landline

Fax

eMail

Website

globalhtc.org/

Address

Aydede Cad. Koray Apt. No 16 Kat:3 D:6 / 11 34437 Taksim /Istanbul TURKEY

Spoken Languages

Deutsch, Français, Pусский, Türkçe
About me
Global Healthcare Travel Council is the directing and coordinating platform for healthcare within the Global system. It is responsible for providing leadership on global healthcare travel matters, shaping the healthcare research agenda, setting norms, standards and ethics, articulating evidence-based policy options, providing technical support to countries and monitoring and assessing healthcare travel trends.In the 21st century, health is a shared responsibility, involving equitable access to essential healthcare and collective defense against transnational threats.
Education
Gallery
Compliments
Books