The Global Healthcare Travel Council was the strategic partner of the Global Health Tourism Summit and Fair (Health Sumex)" that was held in Ankara during the period 19th till the 21st of October 2016 in which the opening was under the patronage of Minister of Culture and Tourism of Turkey Prof. Dr. Nabi Avci.The President of Global Healthcare Travel Council (GHTC) Dr. Fawzi Al-Hammouri had a key note speech in the opening ceremony about the medical tourism industry.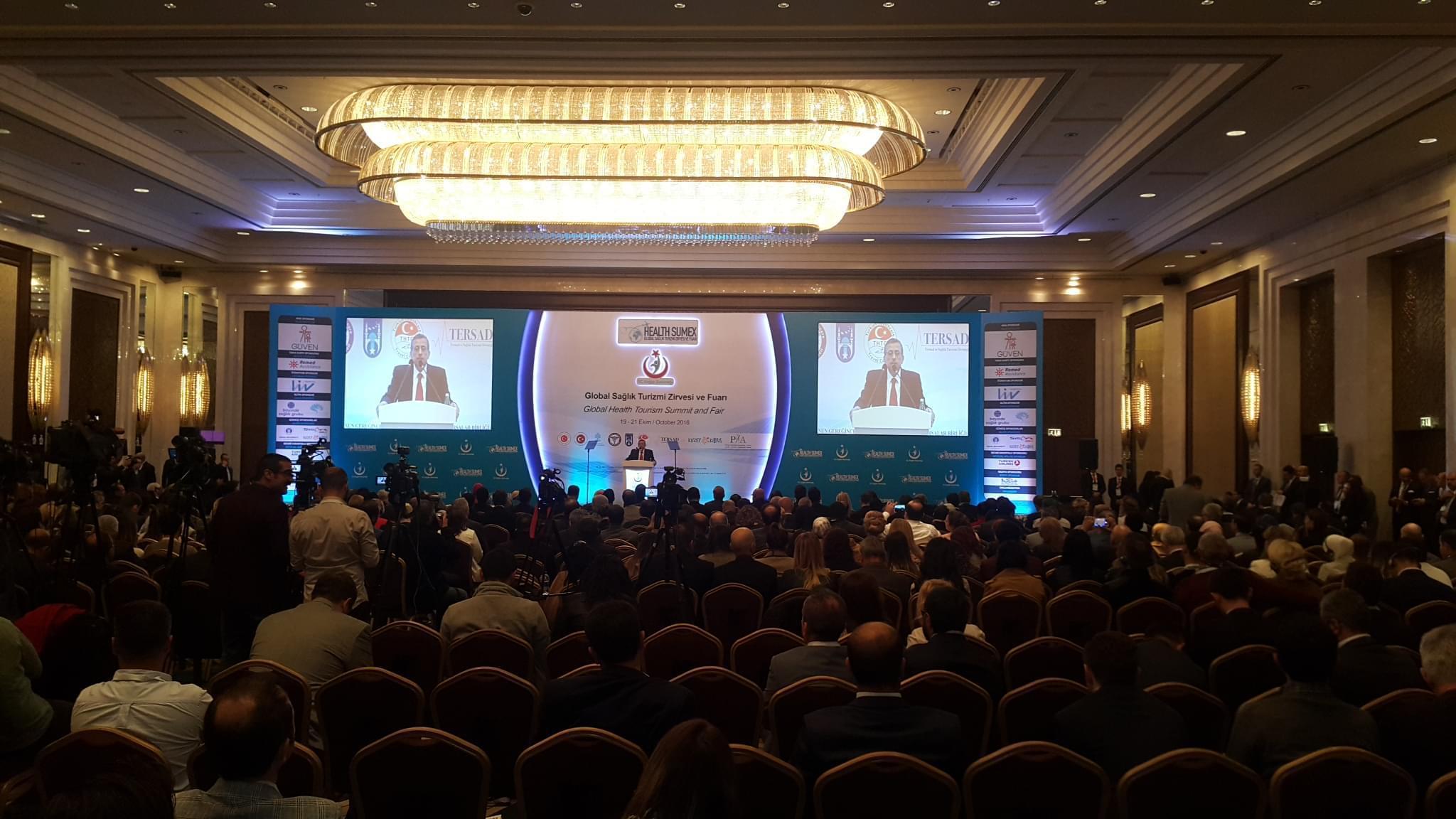 Dr. Al-Hammouri stressed on the importance of this industry its great financial impact on the receiving countries.He also mentioned that there is no unified system for reporting the number of medical tourists and that's why we couldn't estimate size of medical tourism as it was mentioned in New York Daily News the yearly turnover of medical tourism is 130 billion, referring to KPMG. And in a recent research by Allied Market it was stated that the world medical tourism market will reach $144 billion by 2020, while other reports by Visa and Oxford economics valued medical tourism industry to be $400 Billion.Whatever the size is, it is agreed that it is a big and booming industry that needs to be taken seriously.Dr. Al-Hammouri congratulated the Turkish government and Turkish people in general and the Ministry of health and economy and THTC in particular for the great success that Turkey had achieved to become a distinguished medical tourism destination in a short period of time.And he invited the attendees to participate in the GHTC forum which is the "Global Healthcare Travel Forum" that will be under the patronage of His Majesty King ABDULLAH II in Amman Jordan in February 2017.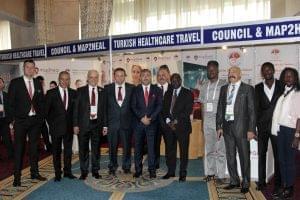 The Secretary General Dr. Constantine Constantinides presented the expansion of the industry, as it can be addressed a broader market, cultivation of the market, the creation, further development and enhancement of health tourism destinations, encourage the systemic approach to health tourism destination development and promotion, encourage and support the integration of the 8 Health Tourism Segments (ht8) of the sector, encourage and support the integration of the several supporting industries of the sector, encourage and support the induction of students and young professionals into the sector, he confirmed the need for Real Numbers (adoption and implementation of the Health Tourism Satellite Account), formal health tourism education internships terminology encouragement and championing of innovation benchmark good practices – and validate and implement best practices, and encouraged the investment in the health tourism sector.