The Global Healthcare Travel Council (GHTC) Executive Board  Meeting was held in Chisinau, the capital of Moldova, which is one of the Vice-president countries of the Council along with China, Croatia, Germany, India, Kyrgyzstan, Morocco and Saudi Arabia.
At the Executive Board  Meeting, it was decided to open the second center of the council in the center of Brussels, where many international organizations are headquartered and where NATO and the European Union are located.
The meeting was held with the participation of 13 Executive Member Countries…
The Board Meeting held under the chairmanship of Global Healthcare Travel Council (GHTC) Term President Dr.  Ahmet Savaşan (TRNC) and was attended by GHTC Founding and Honorary Chairman Emin Çakmak (Turkiye), President of the Supervisory Board Yunus Gürkan (USA ), Secretary General Doğan Yalkı (TRNC), Deputy Secretary General Prof. Dr. Nedime Serakıncı (TRNC), 4th Term President Ruslan Guliyev (Azerbaijan), 5th Term President Dr. Violetta Janyshevska (Ukraine), Vice President country representatives, Lutz Lungwitz (Germany), Aibek Alanov (Kyrgyzstan), Dr. Natalia Ciobanu (Moldova), Amine Bellamine (Morocco), Raissa Nurzhaubayeva and Prof. Dr. Saulesh Kalenova (Kazakhstan), Tea Oniani (Georgia), Constantin Alexandru (Romania),  and Maria Princivalle's representative Florin Losif (Italy).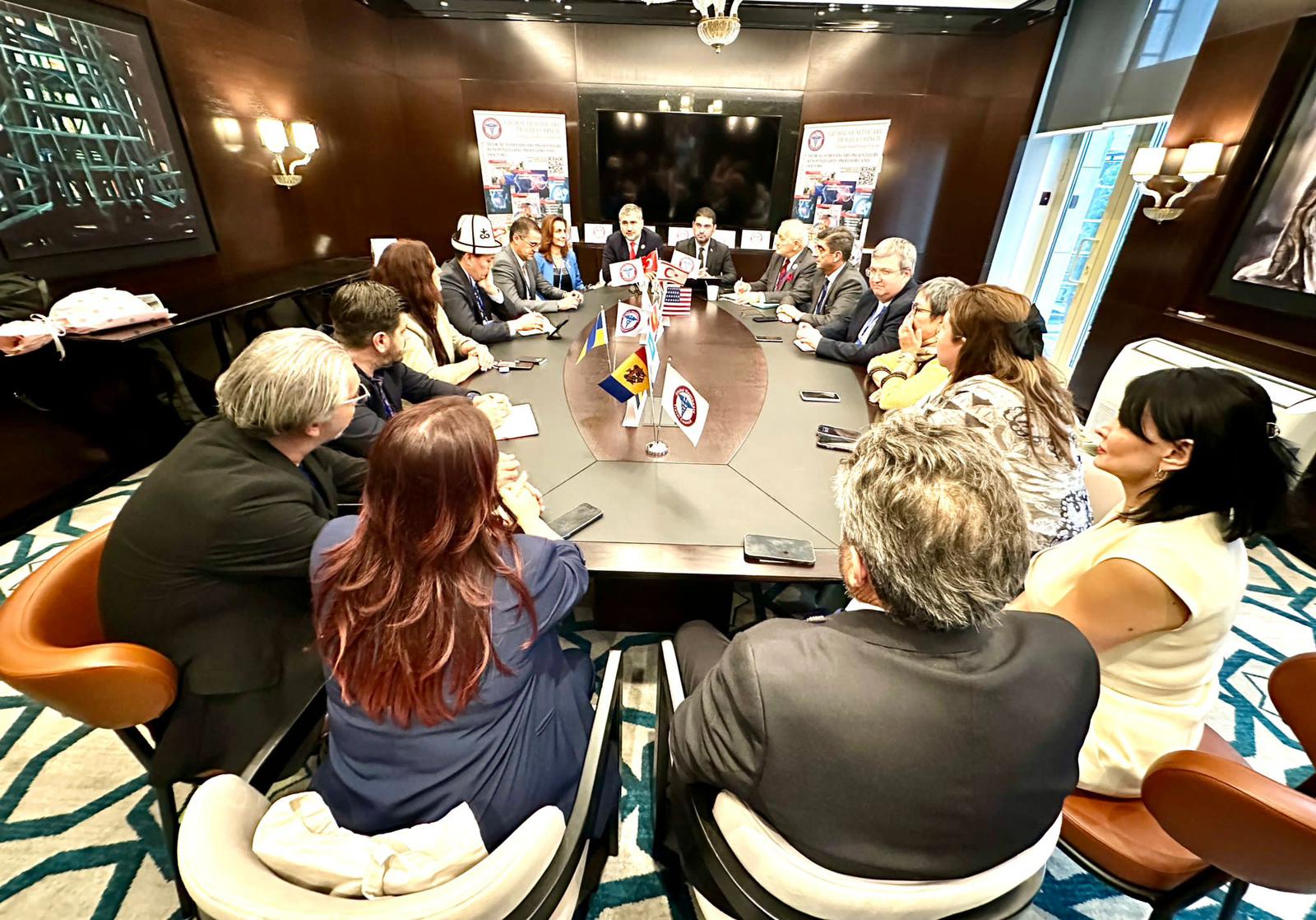 Preparations for the Global Health Tourism Forum 2024 to be held in Northern Cyprus were discussed…
At the board meeting, it was decided to open the second head office of the Global Health Travel Council (GHTC), which was established in Monte-Carlo Monaco, in Brussels within a short time, the road map to be followed for the development of cooperation between members was determined, as well as increasing the number of member countries. Topics such as preparations for the 2024 Global Health Tourism Forum to be held in TRNC with the participation of 56 countries, international organizations to be supported and participated in in 2023-24, scientific web conference calendar, By-Laws Statue amendments, periodical scientific publications, steps to be taken to strengthen the council's social networks and digital infrastructure were discussed.